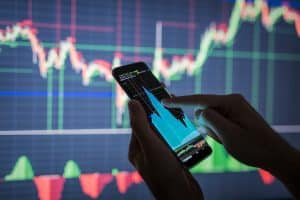 Derivatives trading software specialist Trading Technologies (TT) has unveiled its new full-service order management system (OMS) which will be rolled out early next year.
The OMS will initially be aimed at futures commission merchants (FCMs) and brokers for fixed income and futures order management, with plans to potentially offer the service to the buy-side in the future.
The tool integrates order management capabilities with execution tools, deployed via software as a service (SaaS) through its open platform designed with redundancy failover and disaster recovery.
It will service instruments including futures, fixed income and cryptocurrencies, that are currently available on the TT platform, which has been developed as a successor to TT's former flagship trading platform currently being phased-out by the company.
"TT OMS will offer key benefits that clients are demanding now: cost efficiencies, vertical integration and technology consolidation," said CEO Rick Lane. "Connecting the two critical aspects of order management and execution will provide the quality and service customers have come to depend on from TT across all of their order handling needs."
TT confirmed plans to phase-out its flagship futures trading platform X_TRADER earlier this year, which has been operational for 25 years. Clients will begin migrating to the new platform later this year, with plans to end support across aspects of X_TRADER by early 2020.   
Last month, Singapore-based brokerage firm Straits Financial agreed to distribute the new TT trading platform. The deal will see Strait Financial's client base gain access to the TT platform to trade futures, options and cryptocurrencies.
"Trading Technologies has dedicated the last five years to building out a trading platform that can quickly scale, and we're excited to deploy that technology into the OMS space now," added TT's CTO Drew Shields.
"With our professional-grade technology, we're able to offer FCMs and brokers an unparalleled combination of higher-quality product with higher performance and reliability, all delivered at the most competitive cost. "