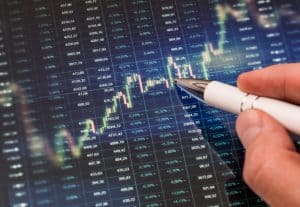 Derivatives trading software provider Trading Technologies is to phase out its flagship futures trading platform X_TRADER beginning this year, according to its chief executive.
Rick Lane, CEO at Trading Technologies, described the phasing out as a "pretty rare event" due to the fact that the platform and its software has been operational for 25 years.
"Indeed, it's rare in the software world for (what amounts to) a single software framework to survive 25 years," Lane said in a blog post on the firm's website.
"And X_TRADER did more than just survive. It continues to define an industry that has seen countless technology providers come and go, an industry in which the unrelenting rate of change has indiscriminately laid waste to firms across the spectrum."
Trading Technologies has been developing the successor trading platform, known as the TT platform, for six years.
The firm said that following positive user feedback and a large pipeline throughout the next two quarters, clients will begin migrating towards the new platform in the fourth quarter this year, with plans to end support across all aspects of the platform by early 2020.
"The X_TRADER successor we set out to build six years ago looks dramatically different than what we have today.
"Six years is a long time, and as the industry continued to change and we were forced to navigate changing dynamics, industry contraction, increased regulatory burdens, etc., the platform understandably evolved along the way," Lane concluded.
In January, Trading Technologies ventured into cryptocurrencies, in partnership with Coinbase, with the launch of a new platform offering institutional clients access to crypto markets and trading.
Users can trade both spot and derivatives markets side-by-side, view market data, submit orders and use the company's automate trading tools to trade on Coinbase's GDAX exchange.