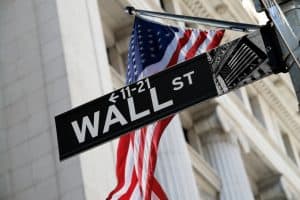 The US financial watchdog has adopted new rules that will overhaul key equity market data feeds in a bid to increase competition in the space after years of debate among market participants.
The new rules from the Securities and Exchange Commission (SEC) will expand information available to investors via the real-time consolidated data feeds for the US equities market, otherwise known as SIPs, to include depth of book data.
Depth of book data has previously only been accessible through proprietary direct data feeds sold by exchanges. Although market participants have argued that the data is grossly overpriced but crucial to meet regulatory requirements.
Elsewhere, the SEC has adopted a decentralised SIP model that will allow other market operators, besides the stock exchanges, to produce SIP data feeds if approved by authorities.
The move could bring more competition to the space, which market participants have said exchange operators have a monopoly over. It could also hugely decrease the escalating costs of market data for investors.
"Today's rules are part of our larger initiative and ongoing efforts to modernise our equity market regulatory structure to address significant changes in our trading markets and better fit the needs of investors—both retail and institutional—and other market participants, including issuers," said Jay Clayton, SEC chairman. "In particular, these rules are designed to increase competition and transparency, which will improve data quality and data access for all market participants."
The SEC proposed the SIP overhaul in February as commissioners acknowledged that SIPs have failed to keep pace with proprietary data sets in terms of content and speed, and that market participants are forced to pay for the more expensive data feeds in order to stay competitive. 
"The content of national market system data for equities and the consolidation and dissemination of that data have lagged meaningfully behind the technologies and data content widely used for proprietary data products offered by exchanges," added Brett Redfearn, SEC director, on the decision.