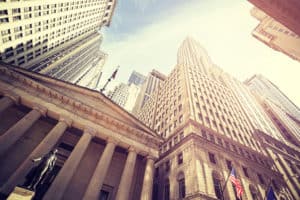 The US financial watchdog has made moves to overhaul and expand key equity market data following years of fierce debate, in a play that could bring the costs of data down for market participants.
As part of a new proposal, the Securities and Exchange Commission (SEC) has suggested that 'depth of book' data be added to the US market's real-time consolidated data feed, known as the Securities Information Processor (SIPs).
The regulator has also proposed a more decentralised model under which other market operators could also potentially produce SIP data feeds if approved by authorities. The move could serve to bring more competition to the space, which exchange groups have retained a monopoly.  
Trading firms and market participants have long-argued that SIP and direct data feeds, which are proprietary data feeds sold by exchanges that include crucial 'depth of book' data, are grossly overpriced considering how little they allegedly cost to produce and how important they are in terms of meeting regulatory requirements such as best execution.
Under the current framework, market participants that cannot afford to purchase the direct data feeds are left at a disadvantage if they solely rely on the SIPs. According to Mehmet Kinak, T. Rowe Price veteran and global head of systematic trading and market structure, brokers have no choice but to purchase the direct data feeds, and those relying only on the SIPs are not eligible to receive flow from his firm.
In a statement on the SEC's proposal, commissioner Allison Lee said that the SIPs have failed to keep pace with proprietary data sets in terms of content and speed, acknowledging that market participants are forced to pay for the more expensive data feeds in order to stay competitive. She added that bringing more competition to the space could bring about more efficiencies in how the data is consolidated and distributed.
"In a trading world where the race to trade on market information can be won by a margin of milliseconds or even microseconds, slower SIP data is often too stale," Lee stated. "Those relying on the SIP to trade are therefore unable to compete in today's fast-moving markets… The entry of multiple competing consolidators into the market could create effective competition on speed, price and efficiency, and thus may represent a key component to ensuring the success of these proposed changes."
The proposed changes could impact the market data businesses at incumbent exchange groups, as certain proprietary data from direct data feeds would be accessible via the SIPs. Direct data feeds are an important source of income for could be marking up the price of some data products by as much as 4,000%.
Last month, the SEC also proposed changes to the governance of the SIPs to provide broker-dealers and investment firms with voting rights, which could limit the control of the incumbent exchange groups.
"By expanding the content of this data and introducing competitive forces into the market, the proposals would enhance transparency and ensure that improved NMS (National market system) market data is available on terms that are accessible to a wide variety of participants in today's markets," Jay Clayton, chairman of the SEC, commented.