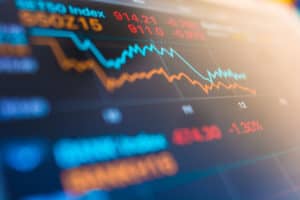 A senior policy advisor for the US financial watchdog who was key in the implementation of the notorious consolidated audit trail (CAT) system has joined market data infrastructure provider, MayStreet.
Manisha Kimmel has been appointed chief policy officer at MayStreet where she will deploy her expertise in financial regulation and markets as the firm targets growth of the business.
Kimmel joins MayStreet after two years with the US Securities and Exchange Commission (SEC) working as a senior policy advisor for regulatory reporting in the office of the chairman.
During her time with the SEC, Kimmel played an important role in launching the CAT project, which acts as the central repository for the regulator to track orders and brokers handling those orders throughout the transaction lifecycle, including cancellations, modifications, and executions, for listed equities and options.
"Manisha is extremely well-regarded across the industry, possessing a background, level of knowledge and breadth of relationships that is second to none," said Patrick Flannery, CEO of MayStreet. "We believe MayStreet is poised to be a transformative force for regulatory initiatives globally and think that Manisha will be instrumental in helping us realize our significant ambitions."
Prior to the SEC, Kimmel headed up regulation and compliance for wealth management at Refinitiv, overseeing all regulatory activity for the business for almost four years. Elsewhere, she served on multiple committees such as the CAT NMS advisory committee and the SEC's equity market structure advisory committee.
The senior appointment at MayStreet follows the closure of a $21 million funding round in the firm in June. Credit Suisse Asset Management's NEXT investors led the funding, which MayStreet said would be used to expand its sales operations and develop new products.
"The most interesting and impactful market structure issues being debated today centre around market data, and MayStreet is well positioned to be a productive voice and agent of change in the space," Kimmel commented on her new position. "With its innovative technology, market position and entrepreneurial environment, the firm has all the elements needed to succeed. I am excited to join the team and help continue moving the business forward."