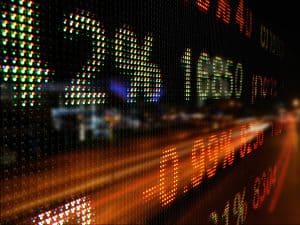 US-based market data specialist MayStreet has raised $21 million in a recent funding round, which was led by Credit Suisse Asset Management's NEXT investors.
Founded in 2012, MayStreet provides a market data infrastructure platform that looks to help firms manage data requirements with low-latency architecture and full depth-of-book data for greater insights into how market operate.
Upon confirming the recent $21 million series A funding round, MayStreet said it would use the new capital to expand sales, develop products and globalise the market data infrastructure platform across asset classes.
"For firms across our industry – banks, quantitative investment firms, traditional asset managers, trading system vendors, etc. – the race is on to figure out how to most effectively extract value out of the ocean of market data that gets created each day," said Patrick Flannery, CEO and co-founder of MayStreet. "From our standpoint, this is an incredibly exciting problem to solve, which is why we've worked so hard these past eight years to develop, in conjunction with some of the world's most demanding users of market data, a sophisticated platform to do just that."
As part of the investment, Greg Grimaldi, co-head and portfolio manager of NEXT Investors at Credit Suisse Asset Management will join the MayStreet board of directors, alongside trading technology and market data industry veteran, and most recently global head of buy-side trading at Refinitiv, Rishi Nangalia.
"The ability to efficiently leverage market data enterprise-wide is clearly becoming more and more critical each day, and we believe that MayStreet is incredibly well-positioned to help firms across the capital markets modernise their infrastructure to meet these challenges," Grimaldi commented.