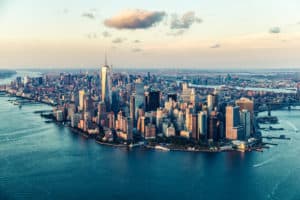 Outset Global has continued to expand its outsourced trading desk with the latest hiring of a buy-side veteran in a senior role in the US.
Edward McCabe has been appointed managing director of Outset Global's New York office. The outsourced trading provider said McCabe will focus on developing its global footprint and institutional client base.
He has 20 years' experience working on the buy-side, most recently as global head of equity trading and equity capital markets at JP Morgan's Highbridge Capital Management. McCabe has also previously worked at Narragansett Asset Management, to build out their first trading desk.
"Ed's appointment is a sign of our commitment to be the leading independent outsourced desk in our industry," said Adam Bandeen, partner at Outset Global. "We continue to see demand from the investment community for our service. To secure someone with Ed's buy-side experience is accretive to Outset's brand and displays the focus we have on providing asset managers with the highest-level execution solution possible."
McCabe is the latest senior hire for Outset Global as the industry continues to see increased demand for outsourced trading services, which has seemingly been accelerated by the coronavirus pandemic. A recent survey from Northern Trust found that 85% of buy-side firms have outsourced or are interested in outsourcing their trading desk.
Earlier this month, Nick Johnston joined Outset Global as managing director at the London office from Virtu Financial. Similar to McCabe, he has been tasked with developing the firm's service and growth strategy. Morgan Stanley veteran and head of Asian equities sales trading in Hong Kong, Paul Fitzgerald, also left after 15 years to join the outsourced trading provider, to become managing director in Hong Kong.