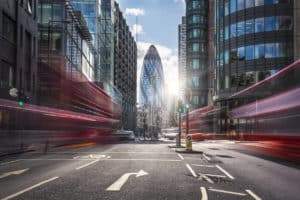 The chief executive officer of the London Stock Exchange (LSE) has been appointed CEO of the UK's financial watchdog, following Andrew Bailey's recent move to become governor of the Bank of England.  
Nikhil Rathi takes on the role after six years with LSE as director of international development, chief of staff and most recently CEO of the exchange business. Rathi joined LSE from HM Treasury where he was director of the financial services group.
"I look forward to building on the strong legacy of Andrew Bailey and the exceptional leadership of Christopher Woolard and the FCA Executive team during the crisis," Rathi commented on his appointment.
"In the years ahead, we will create together an even more diverse organisation, supporting the recovery with a special focus on vulnerable consumers, embracing new technology, playing our part in tackling climate change, enforcing high standards and ensuring the UK is a thought leader in international regulatory discussions."
LSE also confirmed that its global head of compliance, Denzil Jenkins, will temporarily replace Rathi and serve as interim CEO effective immediately. Jenkins has previously worked at Deutsche Bank, the FCA and Chi-X Europe, before joining the LSE as head of regulation and compliance in 2012. 
"I'd like to thank Nikhil for his significant contribution to the Group as CEO, London Stock Exchange plc and group director of international development over the last six years. He has broadened our international reach and driven innovation across our markets. We wish him continued success," David Schwimmer, CEO of London Stock Exchange Group, commented. 
Rathi replaces former chief of the FCA, Andrew Bailey, who became governor of the Bank of England in mid-March at the height of the coronavirus pandemic. Bailey had been CEO of the FCA since July 2016.
The FCA confirmed in January following news of Bailey's planned departure that executive director of strategy and competition, Christopher Woolard, would take over as interim CEO of the regulator as the HM Treasury began its search for a permanent successor.
"I warmly welcome Nikhil to the FCA," Charles Randall, chair of the FCA, added. "Nikhil has been closely involved in guiding the FCA's development through his roles on our practitioner panel and markets practitioner panel, and brings both private sector management skills and experience of domestic and international regulatory policymaking."