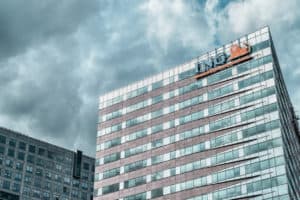 Dutch investment bank ING has confirmed the appointment of its new chief executive as its former lead prepares to join UBS in September as CEO.
ING said that Steven van Rijswijk, who is currently chief risk officer, will succeed Ralph Hamers as chief executive from 1 July this year. Van Rijswijk has been with ING since 1995 having previously held various senior roles within the bank's mergers and acquisitions, equity capital markets, capital structuring and advisory teams.
"With almost 25 years at ING, of which three on the Executive Board, Steven has shown to have the right combination of experience, leadership skills and deep understanding of our business to lead ING into the next phase of our strategic direction," said Hans Wijers, chairman of the supervisory board at ING. "Again, we want to thank Ralph for his contributions, preparing ING for the future with his vision and customer focus. Having been the longest serving CEO of ING, we wish him well in his next role."
UBS confirmed in February that ING's long-standing CEO, Hamers, would become group CEO of UBS in September, replacing Sergio Ermotti who has led the investment bank for the past nine years. Hamers first joined ING in 1991 and has served as chief executive since 2013.
"I congratulate Steven on his appointment," Hamers commented. "Having worked with him over many years I am convinced that he will sustain the steps we have taken to prepare ING for a digital and mobile future."
A search process for a new chief risk officer at ING has now begun. ING said that until a permanent chief risk officer is found, Tanate Phutrakul, CFO of ING, will temporarily assume responsibility for risk on the executive board, while Karst Jan Wolters, chief risk officer of wholesale banking at ING, takes over the day-to-day risk activities.
"After working so many years with our colleagues and customers around the world, I'm looking forward to further build on our efforts to strengthen ING and enhance our position as one of Europe's leading digital banks," Van Rijswijk concluded.