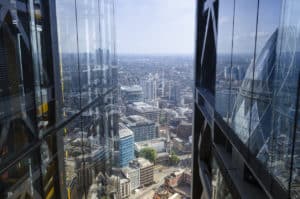 The head of European sales trading at Virtu Financial has departed after five years to join outsourced trading provider Outset Global.
Nick Johnston has been appointed managing director at Outset based in London, and will focus on developing the firm's service and growth strategy.
Johnston joined Virtu Financial as part of its acquisition of ITG, after heading up sales trading for Europe for the agency broker since 2015. Prior to ITG, he was head of European sales trading at Barclays, and has also previously held senior equity trading positions at JP Morgan and Lehman Brothers.
"Nick joins Outset Global during a time of industry growth and increasing client demand for our independent service," said Raymond McCabe, partner at Outset. "To hire someone of Nick's calibre is validation of our business model and the growth we are experiencing. We are confident Nick's experience and network will not only be accretive to the firm's strategy but also further enhance our clients' experience."
Johnston is the latest high-profile appointment made by the outsourced trading provider so far this year. In February, Outset confirmed it had hired the head of Asian equities sales trading at Morgan Stanley, Paul Fitzgerald, who had been with the investment bank for almost 15 years.
Outsourced trading has grown significantly recently due to increased operational and cost pressures for active fund managers. The coronavirus has accelerated the trend, according to several large custodian banks that offer outsourced trading as a service.