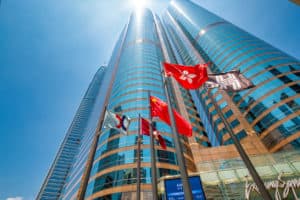 Morgan Stanley veteran and head of Asian equities sales trading in Hong Kong, Paul Fitzgerald, has departed after nearly 15 years to join independent outsourced trading provider Outset Global.
Fitzgerald joins Outset Global as the firm expands its trading desk in Asia following the launch of its new office in Hong Kong last year to meet increased demand for outsourced trading services in Asian equities.
He has been appointed managing director in Hong Kong after a long tenure with Morgan Stanley which included various senior trading roles, including head of Asian equities sales trading, as well as head of Asia block trading.
Also joining Outset Global as managing director in Hong Kong is Chris Chappel, who has more than 15 years' experience in Asia equity markets having worked at major investment banks such as Merrill Lynch, HSBC, Deutsche Bank and Macquarie. 
Finally, James Donovan has been appointed managing director in London, tasked with providing clients across the US and Europe a trading link to Asian equity markets. Donovan has previously worked in Hong Kong at Citi across cash, derivatives, and delta-one sales trading. 
"Our hires of Chris and Paul in Hong Kong, and James in London, are a testament to the quality of talent Outset Global provides to our global client base," said Raymond McCabe, co-founder of Outset Global. "Investors' growing demand for a high-quality Asian solution drove us to launch our Asian equities business in 2018 with Jeremy Weemhoff's hire."
Outset Global hired Weemhoff in 2018 as managing director in the US. The firm added that he will continue to serve clients across Asian equity markets in live hours. He previously spent nine years as a global asset trader at Access Global Trading. 
"We believe the best global solution for our clients comes from strong local solutions. To achieve this, a local presence in Asia is more important than ever, and our commitment to broker access and talent means it couldn't be anywhere but in Hong Kong," McCabe added. 
Front-office outsourcing services have grown significantly in light of growing demand as the active asset management landscape battles increased costs and regulatory oversight, alongside a squeeze in profit margins.
Buy-side traders often view the outsourced dealing desk as a potential threat to the future of their careers, but those asset managers venturing down the outsourced trading path are supposedly seeing a number of practical benefits.