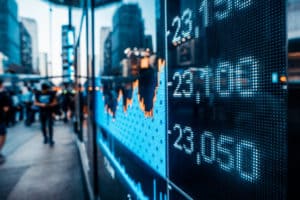 A senior business development executive for trading solutions at Bloomberg has departed to join buy-side technology specialist THETA Trading Technologies as chief technology officer.
Peter Meddemmen joins THETA as the firm scales up its business for launch. He will manage all technology delivery for products, including for its order and execution management system (OEMS), Apollo, which is due to go live in the summer.
Meddemmen has more than 30 years of experience managing technology for multi-asset services across the entire execution lifecycle. He has also previously served as chief technology officer at City Index and GL Trade, and worked at Thomson Reuters as a vice president. 
Speaking to The TRADE, Abdullah Hiyatt, THETA founder and CEO, said that following the launch later this year, the technology provider will look to scale up the service quickly to support onboarding of a high number of asset managers. The beta version of its technology platform covering fixed income is already being used by ten buy-side firms.
"The buy-side lacks credible and flexible solutions to address gaps and challenges they face as trading landscapes evolve," he said. "These include continuous regulatory change and demands, the emergence of new disruptive technologies, appetite for growth and a heightened focus on security and data protection. This is compounded by challenges and shortcomings in respect of automation, and aging and costly legacy systems that are no longer fit for purpose."
He added that feedback from clients has so far been promising, as THETA prepares to launch the service, which includes full trading integration with two large fixed income trading venues and five liquidity providers.
"The post-regulatory financial market and the implied costs have seen institutions forced to change their business model, a model which THETA fits perfectly. I am hugely excited to be part of this 'wind of change'," Meddemmen commented on his appointment.