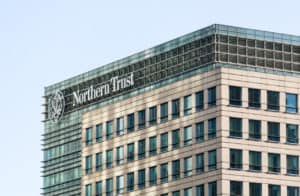 Global asset managers are increasingly looking to outsource trading operations and are also considering other areas such as data management, as the buy-side rethinks their operating models post-COVID-19.
According to a new survey of 300 global asset management firms conducted by Northern Trust, 85% of buy-side firms have outsourced or are interested in outsourcing their trading desk.
At the same time, almost nearly half said they are considering outsourcing their data management within the next two years. The survey also showed a third are considering outsourcing their FX operations and middle-office within the next two years.  
"Asset managers today want true flexibility to choose the best partners for their investment processes," said Clive Bellows, head of global fund services, EMEA, Northern Trust. "For example, they want to be able to select an order management system, or a foreign exchange provider, or a trading solution that fits the way they work. Decisions that ultimately help drive Alpha today are focussed on optionality and interoperability."  
Nearly all respondents said their key strategic priority for the next two years will be controlling costs, but 86% also plan to focus on risk, compliance and resiliency, while 85% said supporting expansion into new markets was a top priority.  
The changing sentiment from the buy-side comes as technology and cost pressures – which have been accentuated by the COVID-19 pandemic – have forced many to rethink their investment operating models and relationships with service providers. 
"Our clients' are proactively thinking of how to streamline their operations, and they have turned to outsourced providers like Northern Trust who can help them leverage technology to suit their business goals and objectives," added Caroline Higgins, head of global fund services, APAC, Northern Trust. "This is about providers who are able to give managers access to digital tools that automate workflows and facilitate self-service whilst providing the intra-day data and analytics they need for informed decision making."  
The case for outsourcing trading has strengthened in recent years as notable benefits have come to the fore in an environment that has seen a shift from active to passive management, increased regulations and squeezed margins for asset managers facing pressure over their fees and costs.  
The impact of the Coronavirus pandemic has accelerated this trend, and custodians that operate an outsourced trading or dealing service such as Northern Trust, State Street and BNP Paribas Securities Services, reported an uptick in demand for these solutions.