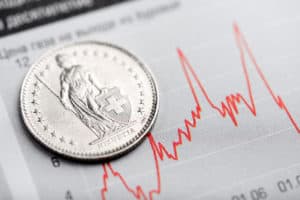 The SIX Swiss stock exchange has confirmed the launch of new environmental, social and governance (ESG) indices for equity and bonds markets in Switzerland as demand for sustainable investment continues to soar.
The launch marks the first ESG indices for general Swiss markets, SIX claimed, with two indices now available for equities based on the Swiss Performance Index (SPI) and 20 for bonds based on the Swiss Bond Index (SBI).
"SIX is introducing ESG indices with broad coverage of Swiss equities and bonds for the first time," said Marion Leslie, head of financial information at SIX. "In doing so, we are creating new opportunities for investors to target their investments with sustainable criteria. This is in line with our strategy to consistently evolve our data offering to provide solutions for future market needs."
SIX has incorporated data from the Swiss sustainability rating agency, Inrate, to develop the ESG indices, which measure the impact that companies have on society and the environment.
To be included in the indices, companies must have a certain ESG rating and generate no more than 5% of profits in sectors such as alcohol, gambling, nuclear energy, coal, oil sands, and tobacco.  
"Investors integrate ESG into their investments in order to incorporate general concerns and values of society and to expand the data basis for investment decisions," added Christoph Müller, CEO of Inrate. "This requires a high degree of comparability, systematics and, if possible, quantification."
ESG has been a major focus for market participants across the industry in recent years as investors increasingly seek out tools to facilitate more sustainable investment strategies. German exchange group Deutsche Börse confirmed plans to acquire data and analytics provider ISS in November to meet growing demand and enhance its ESG data offering.
More recently in October, Dutch market maker Optiver urged the industry to accelerate its adoption of ESG products with five steps including minimising transaction costs for end investors and market making schemes to price ESG products more competitively.