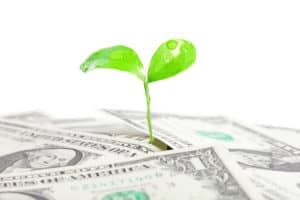 Dutch market maker Optiver has called on market participants to accelerate the adoption of environmental, social governance (ESG) products with five key steps focussed on liquidity and disclosure.
The five steps to speed up ESG adoption include minimising transaction costs for end-investors and incentivising a more liquid order book with market-making schemes so that ESG products are priced competitively.
Optiver also suggested forming a standardised framework for ESG reporting and creating a common method assessment for sustainable ratings agencies (SRAs) as strategies for accelerating the green transition.
ESG has been at the forefront of industry discussions in recent years as many participants look to address the growing need and demand from investors for sustainable investment strategies.
The London Stock Exchange Group's head of sustainable business, David Harris, said during a recent online discussion hosted by Optiver that capital markets will play a key role in the migration towards ESG products.
"We need to unleash the power of capital markets to address sustainability issues. A key need is good, relevant data and information investors can use to orient capital. There are significant gaps in that today," said Harris. "The market is shifting but could shift faster, better and more efficiently if we have better information flows through the entire system."
Banks and exchange operators have been expanding and adding ESG capabilities to their businesses to meet increasing demand across the market. In November,  Deutsche Börse confirmed it will acquire 80% of ESG data and analytics provider Institutional Shareholder Services (ISS).
At the same time, JP Morgan partnered with ESG data science specialist RepRisk to incorporate ESG metrics within its DataQuery platform for its trading and securities services clients.