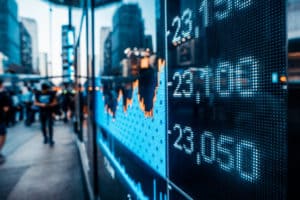 Data and analytics provider IHS Markit has partnered with MSCI to integrate its risk and performance analytics with investment management platform thinkFolio.
thinkFolio clients will gain access to MSCI's analytics and modelling capabilities as part of the agreement, which will be delivered through a dually hosted managed service.
The MSCI analytics aims to help firms measure and understand absolute and relative portfolio risk across asset classes in the short, medium, and long-term. thinkFolio's open integration framework allows the buy-side to incorporate proprietary and externally sourced models, analytics, and data.
"A central focus of our platform strategy is to deliver an interoperable functionality suite for user groups driving the alpha generation and beta replication processes," said Brett Schechterman, managing director and global head of thinkFolio at IHS Markit.
"thinkFolio's modular and open integration framework empowers clients to leverage preferred, best-in-class capabilities across the lifecycle while providing a harmonised and interactive workbench to monitor and action investment decisions."
The news follows confirmation in November that index provider S&P Global will acquire IHS Markit after agreeing to terms of a major $44 billion deal. The transaction is expected to close in the second half of 2021 and is subject to customary closing conditions. Both companies' boards of directors have unanimously approved the transaction.
"Through this expanded collaboration with IHS Markit, investors can enhance their risk management capabilities and improve operational efficiency across the entire investment process," added Jorge Mina, head of analytics at MSCI.