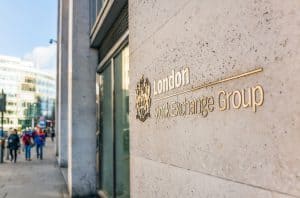 The London Stock Exchange Group (LSEG) has hired a veteran risk executive who has held senior roles at Credit Suisse and more recently Deutsche Bank as its group chief risk officer.
Balbir Bakshi joins LSEG as group chief risk officer from Deutsche Bank where he was formerly group head of non-financial risk management for four years.
Prior to his role at Deutsche Bank, Bakshi worked at Credit Suisse for nearly 23 years starting his career at the bank as a risk manager and working his way up to become group head of operational risk management.
"I am delighted to be joining LSEG. I look forward to working with David and the wider team with a clear focus on risk management and operational resiliency across its global businesses," commented Bakshi.
Bakshi will assume the role in January 2021 succeeding Diane Côté who the LSEG has confirmed will retire from the group following the successful completion of its blockbuster Refinitiv transaction.
LSEG shareholders recently unanimously approved the sale of its Borsa Italiana business, which the exchange operator intends to sell to squash concerns from the European Commission that its takeover of Refinitiv would dampen competition.
"We are delighted to welcome Balbir to LSEG. The Group will benefit greatly from his deep commercial understanding and knowledge of risk management," said David Schwimmer, chief executive of the LSEG, whom Bakshi will report directly to. "He will play a key role as the Group continues to develop and grow following the Refinitiv transaction."
"I would also like to thank Diane Côté for her significant contribution in developing our risk function and enhancing our resilience over the last eight years, and for her work on our diversity and inclusion agenda. We wish her all the best for the future."
Bakshi's appointment is the second in a series of new hires by the LSEG this month. Earlier this week, the exchange group confirmed that Julia Hoggett would be joining as CEO of the London Stock Exchange business. She previously worked at the Financial Conduct Authority for nearly seven years, most recently as market oversight director.