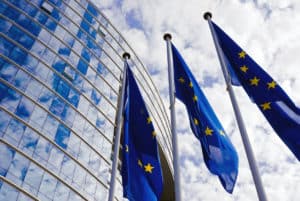 Banks and asset managers in Europe have renewed calls that a consolidated tape be established after an in-depth study backed by the European Commission urged that plans move forward.  
A statement from the European Fund and Asset Management Association (EFAMA) and the European Forum of Securities Associations (EFSA), in response to the October report from Market Structure Partners, reviewing the challenges and benefits in establishing a tape in Europe, said the infrastructure would democratise data access across European markets.
However, EFAMA and EFSA added that their members believe the implementation of a consolidated tape in Europe would not offer a solution to solve issues relating to market data costs.  
Market data costs have become a controversial subject among participants both in Europe and the US, as the buy- and sell-side have increasingly argued that costs for market data imposed by trading venues are too high. 
"This [market data costs] issue must be addressed head-on, including through the proper enforcement of the MiFID II and MiFIR requirements, standardisation of pricelists, policies, audit procedures, etc., regardless of the existence of a consolidated tape," said the EFAMA and EFSA.  
"The two issues are nevertheless connected as the commercial viability of the consolidated tape provider (CTP) will be closely connected to the price at which it obtains input data from trading venues and approved publication arrangements (APAs) as well."  
Although a key aim of MiFID II, a  review of the regulation from the European Securities and Markets Authority (ESMA) has admitted that MiFID II has not had any positive impact on the contentious issue of market data fees. ESMA has previously stated that the introduction of a real-time consolidated tape in Europe could be a solution to the problem. 
Niki Beattie, CEO of Market Structure Partners and author of the European Commission-backed research, outlined that the study had highlighted a clear need for a European consolidated tape. But warned it is unrealistic a tape will be established under the current market legislation.