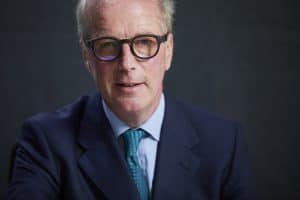 Former UBS and ICAP veteran Mark Yallop has joined the board of application-agnostic operating system provider, OpenFin.
Yallop currently serves as an independent member of the Prudential Regulation Committee at the Bank of England and as chair for the fixed income, currency and commodities (FICC) Markets Standards Board (FMSB).
Prior to this, Yallop was UK group CEO at UBS, responsible for overseeing all of UBS's investment banking, wealth management and asset management activities in the UK, and was group COO and main board director at ICAP between 2005 and 2011. He also spent 20 years at Morgan Grenfell before moving on to Deutsche Bank, where he was later appointed as group COO in 2002.
"As the financial services industry emerges from the shadows cast by the financial crisis and faces up to the new challenges resulting from regulatory developments and behavioural changes by market participants, radical re-thinking is needed about traditional business models," said Yallop.
"OpenFin is innovating in some of the most fundamental areas in capital markets, providing the foundation for innovation and digital transformation across the industry. The industry can no longer afford archaic distribution infrastructure and a fragmented desktop environment."
In March this year OpenFin announced the launch of its Financial Desktop Connectivity and Collaboration Consortium (FDC3) initiative, which aims to introduce industry standards and universal connectivity to financial desktop applications.
The project has so far received cross-industry backing with participants including AllianceBernstein, Barclays, BGC Partners, BNP Paribas, Citadel, FactSet, Fidessa, IHS Markit, JP Morgan, Morgan Stanley, OpenDoor, OTAS Technologies, RBC, RSRCHXchange, Trumid, and TP ICAP, among others.