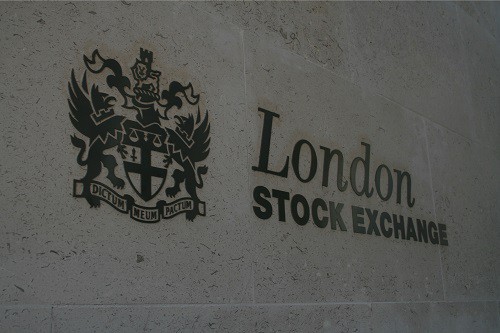 London Stock Exchange Group (LSEG) increased revenues by almost 80% in 2015, the first full year of inclusion of the Russell Indexes business.
The exchange operator, which has been the subject of intense media focus as a bidding war kicks off following an approach by Deutsche Boerse and suggestions that both ICE and CME will make offers for LSEG.
Total revenue including Russell increased 78% to £2.29 billion from £1.28 billion in 2014, while income increased 72% to £2.38 billion. On a continuing operations basis, revenue increased 11%.
Adjusted operating profit was up 27% to £709.6 million from £588 million in the previous year.
The group said it is proposing a final dividend increase to 25.2 pence per share, which will give a full year dividend of 36 pence per share.
Revenues from information services increased 41% to £525 million, while technology services were up 22% to £80.6 million. Revenues from its index business, inherited following the acquisition of Russell Investment Management, reached £953.1 million, the highest earning business at the group.
Meanwhile, revenues from its post-trade business such as LCH.Clearnet and its Italian clearing house were down 8% and 7% to £302.1 million and £89.8 million respectively.
However, LSEG added that it is confident in its future outlook and expects its post-trade group will see €175-250 million of incremental revenues by the end of 2018 due to new products. Its North American post-trade units fared better, with SwapClear business saw record compression of $328 trillion, with estimated regulatory capital reductions of $25 million for clients and now clears approximately 95% of the market for OTC swaps clearing in the US.
Information services also saw strong growth, with a double-digit revenue increase through new initiatives including futures and options contracts based on its indices on CBOE and CME.
Xavier Rolet, Group Chief Executive, said: "The Group has produced another strong financial performance and continues to make excellent progress executing our strategy to be a leader in global markets infrastructure.
"We have delivered underlying growth in each of our business areas and maintained good cost control. We have further strengthened the Group through integrating recent acquisitions and developing innovative new products."
After opening higher, LSEG's share price fell slightly, down 1.14% at the time of writing. However, it has gained a significant boost recently as details of merger talks with Deutsche Boerse emerged, further boosted when ICE announced it would make an offer before end of March earlier this week.