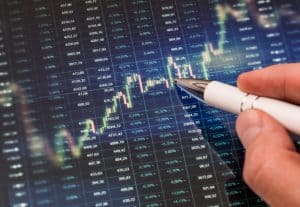 Agency broker Instinet has confirmed it will launch a block trading platform in Europe following its acquisition of US-based BlockCross from State Street two years ago.
Instinet said the first phase of the rollout will allow clients to seek block liquidity in European securities, with conditional order management, auto-execution and blotter optimisation. The firm also intends to launch the platform globally.
"Instinet's role as an agency-model broker is to connect our clients to the widest possible variety of opportunities for quality liquidity. BlockCross will give our clients more chances to efficiently execute block-like trades, while still affording them the ability to manage information leakage," said Ralston Roberts, CEO of Instinet.
The broker acquired BlockCross, which operated as an alternative trading system (ATS) in the US, from Boston-based bank State Street in 2017. BlockCross was developed to help clients manage large-in-size orders with post-trade services, commission management and liquidity profile features.
"BlockCross gives our clients a convenient dashboard for managing orders with a variety of conditional behavioural alternatives," added Richard Parsons, CEO of Instinet Europe. "They can set orders to operate on an auto-ex basis, or via pop-up, which enables the trader to confirm block trading opportunities as they arise. They can even activate RFQ or algo strategies, and manage their potential counterparties and venues."
The platform is integrated with third-party order and execution management systems (OMS and EMS), and the Instinet Newport EMS. It can be access through Instinet's trading algorithms or through a direct FIX connection.
Earlier this month, Instinet confirmed plans to launch Newport FX, an agency-model electronic trading platform for spot FX. The platform aims to provide pricing, liquidity management and execution tools to traders.