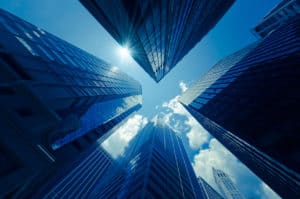 Instinet's chief executive officer for Asia, Stuart Knowling, has left the firm after serving in the position for the last five years.

As part of his role, Knowling managed Instinet's Asian offices, focusing on revenue generation and building client connectivity.

In addition, he managed the firm's front-office coverage team and was a key decision maker in product build-out across trading venues, algorithmic trading and execution management systems.
"After 14 years at Instinet in Asia it's time for me to move onto something new."
Knowling originally joined Instinet in 2010, serving as managing director and chief operating officer, Asia, for just over seven years.
Prior to that, he served as country head of Instinet Australia where he set up the firm's operations in the country, including getting regulatory approvals as well as managing organisational build out and hiring.

Before Instinet Australia, Knowling spent six years at Deutsche Bank as operations manager and, subsequently, global smartsource executive.
"After 14 years at Instinet in Asia it's time for me to move onto something new," said Knowling in a social media post announcing his departure.
"We've all come a long way since I joined to set-up our Australian business in 2008. I have loved every minute of the journey and especially my last five years as CEO of the best team on the street. I leave the Instinet Asia team in great shape with a strong management team and a great client and product pipeline to deliver on."
Instinet did not respond to a request for comment at the time of publication.
Knowling has not yet revealed where he will be moving to next.