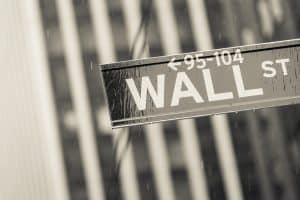 Interactive Brokers has been fined $5.5 million by US financial authorities for violating regulations related to short selling and supervisory failures.
An investigation by the Financial Regulatory Authority (FINRA) revealed that Interactive Brokers' supervisory system was not suitably designed to comply with 'naked' short selling regulation between 2012 and 2015.
Despite numerous red flags from internal audit findings, and clearing and compliance personnel which indicated that Interactive Brokers was in violation of the regulation, the company did not fix its system until mid-2015, according to FINRA.
Under Reg SHO, firms must close out 'failure to deliver' short orders by buying or borrowing securities. If not, a firm is not allowed to accept additional short orders in the security. It also prohibits execution or display of short sale at a price that is less than or equal to the current national best bid when it has fallen 10% in a single day.
FINRA found that Interactive Brokers did not close out more than 2,300 short sale orders that were considered 'failure to deliver' and instead accepted and executed further short orders in those securities without borrowing the security around 28,000 times.
Furthermore, Interactive Brokers allowed the execution or display of more than 4,700 short sale orders at a price less than or equal to the current national best bid.
"Firms that are aware of deficiencies in their supervisory systems must promptly remediate them," said Susan Schroeder, executive vice president for the department of enforcement at FINRA.
"In this case, the firm internally identified the problems, yet did not revise its supervisory systems for more than three years, creating the potential for negative impact to the markets and investor harm."
Interactive Brokers has agreed to settle FINRA's findings with a $5.5 million fine, but did not admit or deny the charges.