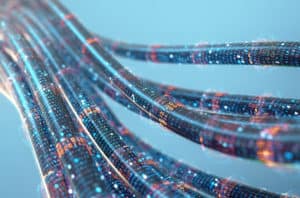 Investment manager Invesco has become the latest buy-side institution to join data sharing network Glimpse Markets.
Invesco joins other recent buy-side recruits Columbia Threadneedle, Carmignac and Quoniam who also joined the network in the last few months.
Aimed at giving the buy-side better control over their data in the bond markets, Glimpse Markets offers buy-side institutions a forum for the sharing and distribution of transaction data with no fees.
Due to the market's lack of a consolidated data source, buy-side firms are often charged lofty fees for valuable transaction data, which is monopolised by venues and execution platforms.
In June, Glimpse expanded its offering with a Data Dividend scheme aimed at rewarding firms for the contribution of data depending on the total volume.
"Glimpse empowers the buy-side to rightly control and own the data they generate while also bringing much needed transparency to the bond markets," said Glimpse founder and chief executive, Paul O'Brien, in an update on social media. Our buy-side network is growing quickly and I'm excited to bring Glimpse to market very shortly."
Other firms to have voiced their support for the network include PGGM, Allianz Global Investors, Bluebay Asset Management, Cowen, Exoé, Federated Hermes, First Sentier Investors, Groupama Asset Management, Invesco, Jupiter Asset Management, Liontrust Asset Management, Natixis TradEx Solutions, NN Investment Partners, Quoniam Asset Management and Union Investment, among others.
Glimpse is currently finalising its founding member group which it expects to complete in the next few weeks in preparation for its official launch early next year.
It expects at least 12 asset managers to actively contribute trading data once it goes live.