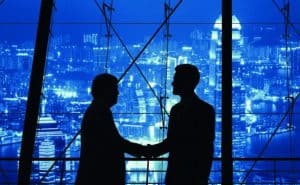 Global trading, analytics, and risk management solutions provider, ION, has appointed Robert Cioffi as its new global head of equities product management.
Cioffi joins ION from UBS Investment Bank where he most recently served as executive director and product manager. He brings more than 25 years' product management experience in financial services to ION Markets.
During his time spent at UBS, Cioffi led the cash equities product management team as well as overseeing product management of UBS's cross-asset investment banking platform UBS Neo.
Prior to that, he served as vice president at both Instinet and electronic trading platform MarketXT, where he developed a deep understanding of low touch, high touch and block trading workflows.
"Robert's in-depth knowledge of the sector will help strengthen ION Markets as it continues to innovate in the increasingly complex equities trading space," said Hishaam Caramanli, group chief product officer at ION.
"Advanced technology is required for businesses to grow, facilitating the unification of business operations, simplification of automation of workflows, and improved efficiencies."
Cioffi's leadership and expertise will be essential in developing talent, forging cross-functional partnerships, and promoting cultures of engagement, collaboration, and transparency at ION Markets.
"As equities trading faces increased complexity, ION's solutions will continue to automate and simplify trading across worldwide markets with its reliable and efficient technologies," said Cioffi.
"I am excited to join the team for its next chapter, working with Fidessa to improve the execution outcomes for clients through ION's own innovation and expansion."