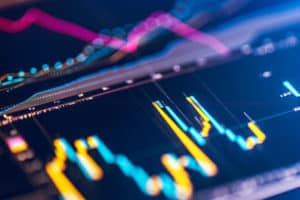 Trading, analytics and capital markets risk management solutions provider, ION, has joined the International Capital Market Association (ICMA). 
As an associate member ION will work alongside ICMA and other members to support the transition to automated workflows by traders and institutions. 
In relation to secured funding and fixed income, ION will also be involved in providing contributions to recommendations, guidance and solutions. 
It will also be involved in events looking to drive industry-wide innovation and in helping to develop market-standard documentation through relationships with regulatory and training bodies. 
Over 600 institutional members across 60 jurisdictions make up ICMA, offering research, regulation, support and education across capital and securities markets globally. 
The association claims to work with participants across the street to develop smart solutions while promoting effective and functional cross-border market behaviour by providing guidance on the issuance, trading and settlement of bonds, as well as repo and collateral trading best practice standards.  
"As our industry reckons with important market challenges, we are delighted to be joining ICMA, a leading influence for international capital markets," said Ed Tyndale Biscoe, product owner for ION Markets Secured Funding.  
"Starting the year as an Associate Member is an exciting prospect, amid the ongoing standardisation of trade lifecycle processing; and digitalisation of repo and securities lending. This is a key opportunity to help shape a critical forum for industry-problem solving and lies at the heart of our work within ION Markets." 
Late last year, ION expanded its derivatives business with the acquisition of derivatives analytics specialist Clarus Financial Technology.  
As a result of the acquisition, ION expanded its post-trade clearing and settlement platform, while its JANUS OTC derivatives initial margin pricing and valuation service was also complemented by analytics from Clarus.