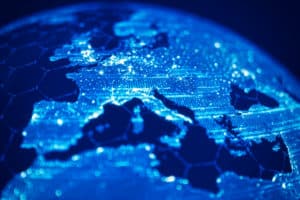 ION Markets has confirmed it has acquired derivatives analytics specialist Clarus Financial Technology in a deal that will boost the firm's post-trade processing platform.
The real-time margin and risk management analytics for cleared and uncleared OTC derivatives will be integrated with ION's clearing, settlement and reporting platform, XTP, as part of the acquisition. Terms of the deal were not disclosed.
ION said analytics from Clarus will also complement its JANUS OTC derivatives initial margin pricing and valuation, and deliver new portfolio risk management analytics alongside tools to help clients comply with the uncleared margin rules.
"The acquisition of Clarus expands ION Markets' offering within its XTP platform, further automating and simplifying the post-trade derivatives business," said Hishaam Caramanli, chief product officer at ION. "This strategic expansion demonstrates ION Markets' leading position as provider of capital markets management solutions and our ongoing focus on digitising and automating workflows."
The deal is the latest by ION after the firm completed its acquisition of DASH Financial Technologies in June. Trading technology provider DASH will be integrated with the markets division at ION to expand its automation and analytics capabilities.
ION also acquired fixed income and FX electronic trading solutions provider Broadway Technology last year and currency software provider MarketFactory the year prior under plans to expand its FX trading business.
"OTC derivatives is a market with regulatory tailwinds driving change and SaaS analytics and data is essential for success. As part of ION Markets, Clarus will be able to best capitalise on this trend, maximising the ability to serve customers while providing complementary services to ION's XTP, JANUS, and other ION Group offerings," added Amir Khwaja, CEO of Clarus Financial Technology.