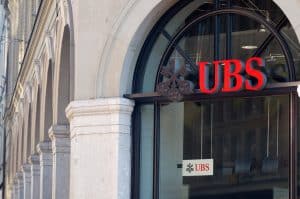 Trading technology provider ION Markets has teamed up with UBS to provide buy-side traders using its order management system (OMS) with access to the bank's bond trading platform.
Traders using ION's LatentZero OMS can now access UBS Bond Port's anonymous global credit liquidity pool, which includes more than 2,500 clients with firm pricing in over 25,000 instruments trading in 19 currencies.
The connection will allow LatentZero clients to see the UBS Bond Port live order book, add orders and trade resting liquidity within their workflow.
"Access to the UBS Bond Port trading platform will provide our buy-side clients with even greater visibility and flexibility to make informed asset management choices," said Hishaam Caramanli, chief product officer at ION Group.
"This is the latest development demonstrating ION Markets' mission to use cutting-edge technology to fuel simplicity, automation and reliability for clients, underpinning hundreds of thousands of transactions every day."
The expansion of ION's OMS follows the trading technology provider's recent acquisition of Dash Financial Technologies from private equity firm Flexpoint Ford. ION said the acquisition will help it navigate the ongoing pandemic and manage increased levels of institutional and retail market engagement.
Dash will be incorporated with ION's markets division, which offers trading automation and analytics across the trading lifecycle.
"Connectivity to OMS providers is at the heart of Bond Port's client strategy," added Simon Linwood, EMEA head of UBS Bond Port. "This expanded partnership with UBS Bond Port opens doors for ION LatentZero buy-side clients and provides more liquidity opportunities to the asset management community." –