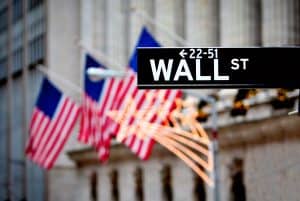 ITG has said it is currently in discussions with the US financial watchdog regarding a possible $12 million settlement relating to an investigation into certain features of its dark pool POSIT.
The agency broker stated that the issues being investigated originated in 2010, or earlier, and is focused on the US POSIT business, not regional dark pools or other ITG businesses.
The investigation is looking at technologies used for POSIT between 2010 and 2014 that affected some clients' ability to interact with order flow and access to POSIT data, ITG said, but it does not involve proprietary trading, as it did in a previous settlement in 2015.
The Securities and Exchange Commission (SEC) handed ITG a record fine of $20 million in 2015 relating to a proprietary trading pilot programme which ran within POSIT from 2010 until mid-2011.
ITG said it has taken "meaningful remedial actions" during the course of the SEC's investigations by imposing further limitations on access to US POSIT data and improving the operation of the dark pool.
"Across the firm, we are deeply committed to operating with the highest level of integrity," ITG's CEO, Frank Troise, said about the settlement. "We are working towards a potential SEC settlement of these issues so we can focus on our agenda of technology-driven innovation and world-class client service."
Taking the potential settlement into account, ITG posted a net loss of $3 million in the second quarter this year and adjusted net income of $9.2 million, compared to GAAP net income of $4.6 million in the second quarter last year. Revenues were also up in the second quarter from $121.6 million in 2017 to $128.5 million.
"As we move into the final quarters of our Strategic Operating Plan, we are seeing clear results, with adjusted net income in the second quarter of 2018 nearly double that of the second quarter of 2017," Troise added.
"Our goal is to deliver client value as the best operator in our core business areas of execution, liquidity, analytics and workflow technology."