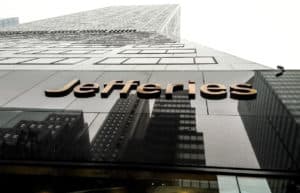 US investment bank Jefferies has appointed the former long-standing chief executive officer of Hong Kong broker CLSA, Jonathan Sloane, as chairman of its business in Asia.
Sloane spent more than three decades at CLSA where he oversaw the firm's global operations of broking, investment banking, asset management, research and sales, but departed the company in March.
His decision to leave the broker follows a string a senior departures across CLSA's business in Asia, including its chairman of Hong Kong, Zhenyi Tang, who left and was recently appointed CEO of China at Credit Suisse.
"The significant hires in recent weeks across our firm's Asian platform represent the next stage of growth and commitment to our firm's continued global expansion," said Jefferies' CEO, Rich Handler, and president, Brian Friedman. "These new additions, combined with our strong existing team, will enable Jefferies to even better serve our global client base."
Jefferies has made several senior hires in Asia, including Christopher Wood as global head of equity strategy and Desh Peramunetilleke as head of micro strategy, who both formerly held the same roles at CLSA.
"The hiring of Jonathan represents a significant step in our continued expansion of our Asia footprint, including meaningful additions to our teams in Japan and Hong Kong, as well the addition of equities research, sales and trading in Australia," Peter Forlenza, global head of equities at Jefferies, commented.
Jefferies added that it has recently expanded its sales, trading, research and investment banking divisions in Australia, Japan and Hong Kong with 54 new hires.
"I am excited to be joining Jefferies at this time of considerable momentum in Asia Pacific as well as market share gains and strength in our equities business globally," Sloane also commented on his appointment.