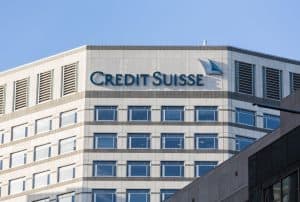 Credit Suisse has confirmed it has hired the former chairman of Hong Kong broker CLSA to lead its expansion in China as chief executive.
Zhenyi Tang has been appointed CEO of China at Credit Suisse based in Beijing, tasked with driving the investment bank's plans to build its business and regulatory activities across the country. Tang will join Credit Suisse this month and will report to its CEO of Asia Pacific, Helman Sitohang.
"We welcome Zhenyi to Credit Suisse," Sitohang commented. "He will further develop our integrated franchise in China as the Bank for Entrepreneurs, and build our onshore presence for future growth. Zhenyi's deep experience in China and his success in different organizational cultures is a strong addition to our team."
Tang joins Credit Suisse from CLSA, a wholly-owned subsidiary of CITIC Securities, where he was most recently chairman in Hong Kong and a member of its executive committee until his departure in March.
He held various senior positions during the eight years he spent working at CITIC Securities, and prior to that, Tang spent 17 years at the Ministry of Finance of the People's Republic of China.
"[Tang] joins a long-standing Credit Suisse relationship with China and a key opportunity for the bank," Tidjane Thiam, CEO of Credit Suisse, said. "He will further our strategy as a leading global wealth manager with strong investment banking capabilities. We remain committed to enabling the development of wealth and financial markets in China."
The senior appointment follows Credit Suisse's decision in April to increase its stake in its onshore joint venture, known as Founder Securities, from 33.3% to 51%. It also follows the appointment of industry veteran Shan Li, formerly at Silk Road Finance, Bank of China, Chinastone Capital Management and San Shan Capital Partners, to the board of directors.