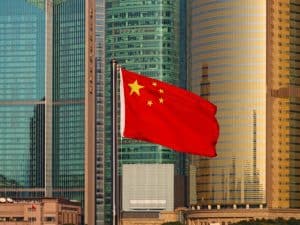 Trading Technologies (TT) has teamed up with a futures broker based in Hong Kong to expand access to major Chinese derivatives markets to investors based outside of China through its trading platform.
CN First has become the first broker to offer Chinese market access via the TT platform, with its clients based outside of China gaining access to the Chinese international products listed on the Shanghai International Energy Exchange (INE), Dalian Commodities Exchange (DCE) and Zhengzhou Commodities Exchange (ZCE).
"This provides us a unique offering to our international clients," Thomas Tey, managing director of CN First, commented. "We have substantial interests in facilitating flow from on-shore to international markets, and we can now further support international clients wanting to trade into China. TT's full suite of industry-leading tools and infrastructure will provide CN First clients with a tangible edge when trading Chinese products."
The agreement will also see CN First's service supported by one of China's largest market data and trading platform providers, Webstock. TT also said the partnership will see it support the ongoing listing of additional international products as they are launched in China.  
"China continues to expand its international offering and lower the barriers of entry," added Mark Pottle, regional executive sales director for Trading Technologies in Asia. "This and anticipation of what's next is stimulating more and more interest in trading Chinese derivatives markets.
"The solution with CN First provides TT's customers their first opportunity to trade into China with a truly professional trading platform, making use of TT's high-end capabilities to explore new trading strategies and new markets."