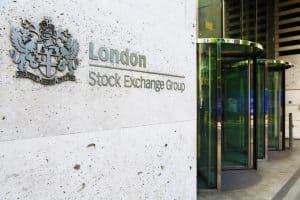 The London Stock Exchange Group (LSEG) has acquired a provider of environmental, social and governance (ESG) fixed income data to support clients engaging with sustainable investment.  
LSEG confirmed that Beyond Ratings, founded in 2014 and based in Paris, will become part of its information services business to complement FTSE Russell's existing ESG index and data. Terms of the deal were not disclosed.
Beyond Ratings provides fixed income investors with the ability to systematically incorporate ESG criteria into credit risk analysis, with research, advanced quantitative analytics and risk scoring for more than 175 countries and 10,000 companies.
"The acquisition of Beyond Ratings will accelerate LSEG's ability to deliver research-driven multi-asset solutions in sustainable finance investing to our global client base," Waqas Samad, group director of information services at LSEG, commented.
"Beyond Ratings has a number of highly-regarded ESG data models developed by a strong team of ESG specialists We very much look forward to working with the team at Beyond Ratings to deliver exciting and differentiated solutions for our clients over the coming months."
LSEG stated that FTSE Russell will develop its multi-asset index services using Beyond Ratings' data, risk models and ESG expertise, adding that the acquisition was spurred by demand from asset owners and investors seeking to integrate sustainability and ESG principles into investment strategies. 
"We look forward to working with the Group to capitalise on our ESG data, research and modelling capabilities to provide new solutions within sustainable finance on a global scale," Rodolphe Bocquet, CEO and co-founder of Beyond Ratings, said.
"We have worked together for some time on potential solutions and products based on client demand and market trends and will build on our strong ESG foundations to deliver valuable investment tools in the near future."