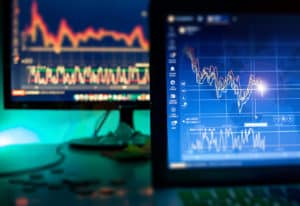 The  (USC) project drawn up in 2015 has secured £50 million in funding and backing from a number of major banks as it steps out of the shadows after years of quiet.
The initiative, designed to facilitate payment and settlement for institutional markets using blockchain technology, is aiming to transform current post-trade processes.
USC plans to enable Delivery vs. Payment (DvP) in tokenised securities markets, and in the secured funding market, allow instant settlement on a Payment vs. Payment (PvP) basis.
More than a dozen founding shareholders, which include State Street, BNY Mellon and MUFG, have created the company Fnality International to move forward with the project following a series A equity round of £50 million.
According to a statement, Fnality is now aiming to create and deploy a regulated network of distributed Financial Market Infrastructures (dFMIs) to support the global exchange of value transactions. Initially, five currencies are in scope – CAD, EUR, GBP, JPY & USD – with further currencies will likely be added in due course.
Former Deutsche Bank transaction banking head, Rhomaios Ram, will operate as CEO of Fnality.
The other founding shareholders of Fnality include: Banco Santander, Barclays, CIBC, Commerzbank, Credit Suisse, ING, KBC Group, Lloyds Banking Group, Nasdaq, Sumitomo Mitsui Banking Corporation, and UBS. Technology firm Clearmatics will also play a role in the project it initially drew up with UBS four years ago.
"Working with our founding shareholders, we will start the regulatory approval process right away and look forward to connecting to the first business applications as soon as possible," Ram. "USC will be an enabler for tokenised markets and also offers a significant opportunity to simplify liquidity management using one cash asset for as many settlement needs as possible."
Fnality said the goal of its earlier stages of the USC project centred on research and development efforts to solve for a more efficient means of international cross border payments in the tomorrow's world of tokenised wholesale markets. 
As it moves forward seeking regulatory approval the solution will now incorporating legal, regulatory, operational and technical aspects.
Fnality said in a statement that USC envisages being 100% backed by fiat currency held at the respective central bank with convertibility into fiat currency at par guaranteed at all times.