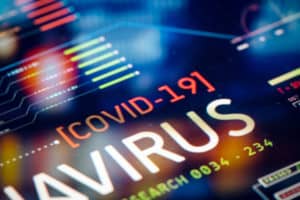 Investment bank Jefferies has raised a total of $9.25 million for charities dealing with the impact of coronavirus, following the death of its chief financial officer in March.
Jefferies hosted a Global Coronavirus Relief Charity Day on 27 May where clients generated $7.65 million in donated net trading commissions. Employees also raised $600,000 and the bank donated $1 million as part of the effort.
The full amount raised was wired directly to the 85 selected frontline charities which are hard at work during the current pandemic. The charities are both large and small, and include a range of causes such as food banks, childcare services, medical supplies, support for front line medical workers, and more.
"We could not be prouder of our entire Jefferies family for raising $9.25 million and are greatly appreciative of the incredible partnership our clients have shown us in supporting our fight against Covid-19," Jefferies said in a statement. "The full $9.25 million will be wired today and go to direct relief efforts at over 85 worthy global charities who are each in the front lines helping those most impacted by the coronavirus global pandemic."
The fundraising efforts follows news in March at the height of the global pandemic that the chief financial officer at Jefferies, Peg Broadbent, had passed away due to complications with coronavirus.
Broadbent had been working at Jefferies since 2007 as executive vice president and chief financial officer. The investment bank said its firmwide efforts to raise money were to honour the memory of Broadbent.  
"All of us at Jefferies would like to thank all the dedicated professionals working tirelessly on the front line to help those in need. They are the true heroes whom we are honoured to help in Peg's name," Jefferies' statement ended.