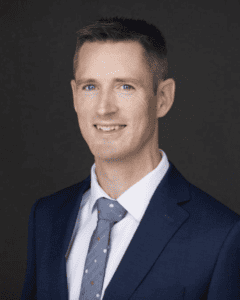 How have buy-side TCA priorities evolved?
Traditionally deemed a compliance requirement for best execution monitoring, TCA has now become an integral part of every desk. TCA is an increasingly important tool for trading desks globally with further regulatory requirements and reporting capabilities deemed fundamental to its application. The increase of regulatory focus on best execution has led to an increased level of transparency across the industry as well as a proliferation of performance measurement tools and applications. On our desk we try to focus on a model of a centralised database with a multitude of benchmarks, all relevant timestamps and all execution venue data contained within. This allows for each department to interact with the data based on its own requirements, whether that be the trading, compliance, investor relations or the client reporting department etc. The flexibility and versatility of the database allows for reporting to meet each specific department's needs. 
On the pure trading side, it has certainly helped us to identify specific orders that could potentially be automated. Do they follow a pattern? Is an algo wheel appropriate? or whatever we've deemed is the best method of execution in each specific case? It's about interacting with the data to make more informed, meaningful decisions utilising it.
Have can current offerings be improved to better meet the needs of the buy-side?
Ideally there would be more critical information incorporated into our EMS so we can see what activity there is around our orders. We would like to know where the blocks are going off, in particular the ones where we are not involved, what happened a few minutes before, what happened afterwards. The broker venue behaviour needs to be in there too. In the algo space when you're trading with a broker, they'll tell you the venues and parameters they use. Considering the broker manages this data in an active manner, why not provide this crucial information to the EMS and empower the user to simply select or deselect a particular venue they deem appropriate for the specific trade at that time.
It's also the pre-trade element. The theoretical cost of the trade, your expected cost, how can we know exactly how much it is versus the actual performance of the trade? What source do you provide and what metrics are being used? Why not have all the venue providers with their smart front ends feeding directly into your EMS. In this way, instead of you fishing and having to open yourself up, all of this committed liquidity is available at levels that both sides are comfortable with. You could sort your EMS by whatever hierarchical structure appropriate to each order type. That way you haven't even spoken about your order and all available liquidity options are centrally displayed in a clean line across your EMS. It removes the need for blotter scraping that take information from you and optimises the information already available out there. It would increase market activity during the day and shift a portion of the liquidity currently seen at the Close. 
As head of a desk, what are some of the biggest remaining pain points in trading and how can they be addressed?
The number one current pain point is hiring. We currently receive perhaps a handful of CVs whereas 10/15 years ago it was a lot more. There is a sentiment that perhaps films like Wolf of Wall Street, while entertaining, have given an incorrect or an archaic view of our industry. We've shifted and mindsets have evolved impressively through covid. We've shown that our industry is a much more pleasant and caring environment to work in where staff welfare is paramount. We are trying to compete with the likes of the Google, LinkedIn, Facebook for talent and need to update the narrative. Is the solution potentially getting that out there more and working directly with communities and schools/universities? Do we need to do more internships to promote positive word of mouth? We must strive to improve the perception of what it's actually like to work on a trading desk.
A further pain point is industry coordination around regulatory change. There are working groups striving to make markets more efficient and transparent but there needs to be more public forums where all market participants can contribute to a more pragmatic implementation of these proposed changes.
How can the sell-side provider experience be improved in the multi-asset space?
We have to move away from the traditional low touch/high touch model. It has to be a partnership going forward because everybody seems to provide the latest algo, with the best market access and the best prices. They can't all be doing the same thing. One needs to pick a few houses that suit their particular model. You've got to get to see them as a partner and in fact an extension of your desk. It's forming a partnership that you trust, synergising your capabilities with theirs. Feeding their data (for example, short interest, predicted closing auction volumes etc) into your system for more informed decision making.
Traditionally the broker review was a backward looking, in-person process with limited data available for presentation. The global adoption of a remote working environment brought about by the propagation of Covid transported this traditional in-person review into an online appraisal. This enabled both parties to share enormous amounts of information in a real time environment that would not have been previously available in person. This deep dive analysis of the data has created a new level of transparency, understanding and improvement of the direction the industry would like to push towards – superior executions for the end investor.