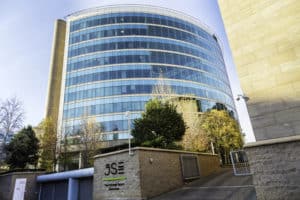 The Johannesburg Stock Exchange (JSE) has gone live with a new trading platform from LSEG Technology for its equities and FX derivatives markets.
JSE has confirmed its equities, equities derivatives and FX derivatives markets are now running on the Millennium Exchange platform, which offers implied-order trading, a host of multi-legged trading strategies and options theoretical pricing capabilities for derivatives markets.
The move is part of an ongoing upgrade project for the JSE's equity market and will be accompanied by the Millennium Surveillance solution for real time cross-asset class monitoring.
"The successful launch, of what has been part of a multi-year project, enables our products to trade on robust technology using world class functionality, which we expect will enable our clients to lower their costs of trading," said Nicky Newton-King, chief executive of JSE. "The move aligns JSE to global best practices and strengthens our position as a global market player, providing more stable and efficient services to our clients. 
Earlier this year, JSE implemented Nasdaq's clearing technology platform for its equity and currency derivatives market.
JSE said at the time that the launch is part of a multi-year project focused on migrating all of its markets to Nasdaq's clearing platform for more efficient collateral management, intra-day risk monitoring and increased margin transparency.