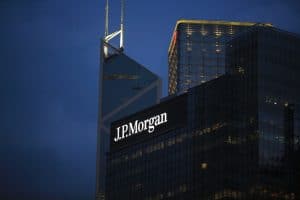 JP Morgan has signed up to a new balance sheet netting service launched by Eurex GC Pooling as a pilot client with the aim to reduce its capital costs.
The new balance sheet netting service, a joint offering between Eurex Repo and Clearstream, allows banks to offset certain securities finance transactions against one another in order to reduce their balance sheet consumption.
"The established volumes of GC Pooling, when combined with the possibility of more efficient netting, should be a positive driver on the overall repo specials market volumes on the Eurex platform. We welcome this exciting development which closes the loop on the ability to net balance sheet between GC Pooling and Specials," said Lav Lukic, global head of rates repo trading, JP Morgan.
Various regulatory measures introduced in the wake of the financial crisis, including the Basel III capital framework, has made it increasingly costly for banks to trade in the balance sheet-intensive repo market. Globally systemically important banks – such as JP Morgan – have until the end of the year to reduce their capital-intensive trading activity in order to avoid penalties from the Basel Committee on Banking Supervision (BCBS). 
According to a recent article from the Financial Times, JP Morgan has been encouraging its clients to use DTCC's "sponsored repo" deals, whereby it sponsors a hedge fund or asset manager to clear repo trades through the Fixed Income Clearing Corporation (FICC) platform in order to gain from netting benefits.
At the end of 2018, the US bank signed up to Eurex Clearing's repo profit sharing scheme, which awards its 10 most active clearing participants with a profit share of the business. The programme also aims to increase choice and efficiency in Special Repo and General Collateral instruments, and also to foster adoption and growth in the dealer-to-client repo business.
"The efficient use of balance sheet is more critical to the market than ever. We are delighted to support JP Morgan with the newly developed solution that enables offset of GC Pooling trades vs specials traded on Eurex Repo and will continue to work towards innovative solutions in the securities finance space," added Tilman Fechter, head of banking, funding and financing, Clearstream.