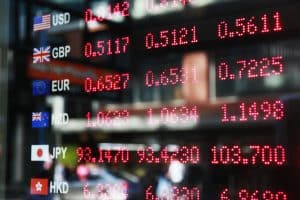 Eurex Clearing is planning to expand its Partnership Program to cover over-the-counter (OTC) FX and repo instruments by the first quarter next year.
The company said it is looking to become the first major clearinghouse to offer comprehensive cross-currency swap clearing, as OTC FX remains largely uncleared today. Commerzbank, Deutsche Bank, JP Morgan and Morgan Stanley among those that intend to use the Program for OTC FX, Eurex added.
With the addition of repo, Eurex said the Program will look to increase choice and efficiency for market participants in special repo and general collateral instruments, as well as encourage the growth in the dealer-to-client repo business. Citigroup, DekaBank and LBBW have expressed interest in joining for the repo Program.  
"The extension of the Partnership Program further enhances choice and innovation in the marketplace," Erik Müller, CEO of Eurex Clearing, commented. "Market participants now can tap the full benefits of Eurex Clearing's integrated value proposition across fixed income derivatives, Repo and FX markets."
The Partnership Program was first launched in October last year for interest rate swaps. It was described by Eurex as a performance-based scheme which awards its 10 most active participants with a profit share of the business. Major investment banks, including HSBC, UBS, Bank of America Merrill Lynch, Citigroup, Commerzbank, Deutsche Bank, JP Morgan and Morgan Stanley, were early adopters of the Program.
"JP Morgan has been an early supporter and design partner for the OTC interest rate derivatives clearing segment of the Partnership Program," Charles Bristow, co-head of global rates trading at JP Morgan, commented. "We welcome the planned extension of this successful program which is aimed at broadening market participants' clearing options for the new asset classes and increasing resiliency."
The scheme was developed by Eurex in a bid to win euro-denominated derivatives volumes from London's LCH CCP, which holds the majority of banks and buy-side clearing business. LCH also operates a profit-sharing model, which has helped it win business from its US counterparts for the majority of swaps clearing globally.
Bloomberg, Tradeweb, TP ICAP's i-Swap, BGC Partners and Tradition's Trad-X were adopted as approved platforms for the profit sharing scheme as Eurex looked to provide  price transparency, price discovery and liquidity for its participants.