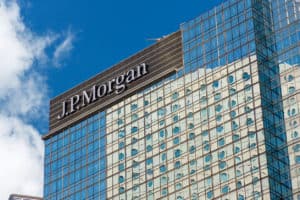 JP Morgan has appointed Oliver Hyde as vice president, equities trading, The TRADE can reveal.
Hyde has been promoted to the role after spending nearly seven years at the firm in a variety of roles.
Hyde has served as an equities trader for the past four years and prior to that, spent a year in an equities sales position.
He originally joined JP Morgan in 2016 as a summer analyst, after which he became Warwick University Campus Ambassador for the markets division at the bank, incorporating sales, trading and research.
Before joining JP Morgan, Hyde served as an intern at a variety of firms including Nomura, Credit Suisse and ICAP.
Hyde announced his appointment in a social media post.