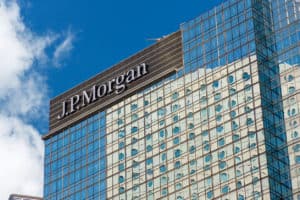 Investment bank JP Morgan has extended its use of the Acin risk management and benchmarking platform to cover its global markets business.
JP Morgan has been working with Acin for the last two years, piloting the platform within a subset of its trading business. 
The extension of the scope of the platform will allow it to access benchmarking data for risk and controls in its global markets business, complementing the existing operational risk management processes already in place at the investment bank. 
"Our established operational risk management frameworks enable the firm to monitor key areas of risk," said Jamie Hamilton, global head of markets business control management at JP Morgan. "The Acin platform and network will enable additional efficiency and a further source of practical validation." 
Acin's platform allows clients to continuously assess risk and controls through the analysis of anonymised peer data.
"With Acin's operational risk management and benchmarking platform we are supporting clients in digitising, visualising and calibrating operational risk," said Paul Ford, founder and chief executive officer at Acin.
"It's testament to our solution that, having successfully piloted the Acin platform within a subset of its [JP Morgan's] trading businesses, one of the world's largest and most innovative banks has deployed it throughout its global markets business."
As Acin's platform is adopted by other leading investment banks, the breadth and depth of the data it provides increases further, lifting standards across the whole industry." 
This is the second risk driven data initiative launched by JP Morgan in the last six months, after it partnered with environmental, social, and corporate governance (ESG) data science specialist RepRisk in November to  incorporate ESG risk metrics into its data platform, DataQuery.