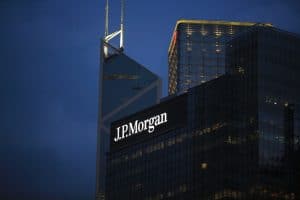 Investment bank JP Morgan has been fined $1.1 million by authorities in the US, after it failed to timely disclose almost 100 allegations of misconduct over a six-year period.
The Financial Industry Regulatory Authority (FINRA) said in a statement that JP Morgan Securities failed to disclose 89 internal reviews or allegations of misconduct by its registered representatives between January 2012 and April 2018. JP Morgan did not admit or deny the charges, but consented to the entry of FINRA's findings, the authority added.
The allegations include misappropriation of client and company funds, borrowing from customers, forgery, falsification or alteration of documents, unauthorised trading, making unsuitable recommendations, and other suspicious activity.
According to FINRA, JP Morgan eventually filed the allegations two years later than required, preventing it and other regulators from pursuing disciplinary action against 30 former JP Morgan employees, as FINRA's jurisdiction had expired before the bank disclosed the information.
"FINRA member firms have a responsibility to their fellow member firms, to FINRA and other regulators, and to the investing public to disclose allegations of serious misconduct by their registered representatives," said Susan Schroeder, executive vice president of FINRA's department of enforcement. "Firms must live up to their responsibility as a gatekeeper and disclose allegations in a timely, accurate and complete manner. This disclosure responsibility is essential to providing transparency and maintaining the integrity of our industry."
Broker-dealers are required to file with FINRA a uniform termination notice for securities industry registration, known as Form U5, within 30 days of terminating a representative, and within 30 days of learning that information on the form may have been inaccurate. FINRA members also use the information to make hiring decisions and considering when to do business with a registered market participant.