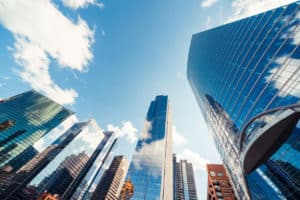 Tradeweb has appointed industry veteran Thomas Pluta as its next president, joining the firm as president-elect in October and as president on 1 January 2023.
He joins Tradeweb from JP Morgan, where he spent 27 years in a variety of roles, most recently as global head of linear rates trading and co-head of North America rates trading.
Pluta will succeed current president, Billy Hult, who is due to replace Lee Olesky as chief executive when he retires at the end of this year. Olesky will continue to serve as chairman through 2023.
As president, Pluta will work closely alongside Hult and the executive management team to oversee Tradeweb's strategic agenda, day-to-day operations and innovation.
Pluta will report directly to Hult and maintain his position as a member of Tradeweb's board of directors – a role he has held since 2017.
"Tom Pluta is a superb addition to Tradeweb as the company looks ahead to its next phase of growth," said Olesky.
"At one point or another, Tom's relationship with Tradeweb has included client, trader, investor and board member, and that broad perspective will be a great asset to Billy Hult's leadership team as well as to the board. We wish Tom all the best in his new role."
Pluta's appointment follows that of Sara Furber, who joined Tradeweb as chief financial officer from IEX late last year.
"Tradeweb has earned an excellent reputation by collaborating with buy-side firms, dealers and other market participants and emphasising a client-first approach," said Pluta.
"Billy and Lee have terrific chemistry as leaders, and that same partner mindset has helped this talented global team deliver a continuous stream of innovations for Tradeweb clients."