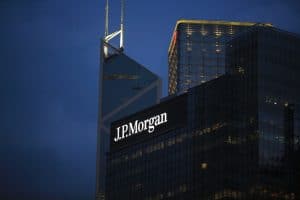 JP Morgan has taken a minority stake in fixed income, currencies and commodities (FICC) analytics startup firm Mosaic Smart Data.
The move follows the US investment bank's decision to sign a multi-year deal with Mosaic in October to implement its technology across its fixed income and rates sales and trading business.
Mosaic Smart Data allows banks to use prediction analysis and AI technology for vast volumes of data within sales, trading, management and compliance teams, meaning JP Morgan's traders can better visualise and anticipate market and client activity.
The investment will be used to expand the range of asset classes Mosaic's platform currently supports, the firm said.
"JP Morgan's investment is testament that our technology has been built specifically for the challenges of capital markets," Matthew Hodgson, founder and CEO of Mosaic Smart Data, commented. "We look forward to using the investment to further empower our clients to gain insights across asset classes."

In October last year Mosaic became the first firm to graduate from JP Morgan's In-Residence FinTech programe, designed to support technology startups commercialise products and services.
Warren Rabin, the head of macro sales in America at JP Morgan added the bank is investing in its sales force, and technology is part of the investment. "These investments in people and technology reinforce our commitment to putting clients first in every aspect of our business," he said.
JP Morgan saw a difficult year in fixed income, with revenues down 34% in 2017 compared to the previous year, driven by low volatility and tighter credit spreads. Overall, the bank's markets and investor services revenues declined 22% year on year to $4.4 billion.