JP Morgan is the latest bulge bracket bank to disband its dedicated small and mid-cap trading desk in London according to a person with knowledge of the matter.

The restructure of the equities business occurred in recent months and has seen staff and coverage of companies move to larger pitches organised by sector or to colleagues working in offices in Europe, with the US bank's Paris office seeing an influx of staff, the person added.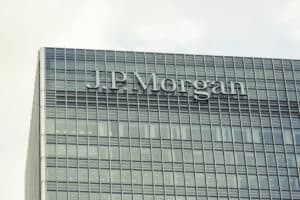 JP Morgan declined to comment.
Historically these desks used to generate significant commissions, the source said, but as banks have become more risk averse they have pulled back from using their balance sheet to facilitate trading in smaller cap stocks in the secondary market for clients.
The introduction of new regulations by the European Securities and Markets Authority (ESMA) in the wake of a no-deal Brexit for financial services, such as the Stock Trading Obligation (STO), has meant that the coverage and trading of stocks has moved to the continent as clients being serviced in Europe now need to be serviced by staff based in the region. Shares traded in euros must also be traded on European exchanges. Following Brexit, Amsterdam overtook London as Europe's largest share trading hub, according to data from the Cboe exchange.
ESMA has been aggressive in its application of these new trading rules and has been in constant contact with the larger banks to ensure that they were adhering to the new regulations, the source said.
"MiFID II started this trend", according to one fund manager who spoke on condition of anonymity, "falling commissions and lower research spend has made the coverage of smaller companies less economical," they added.
JP Morgan isn't alone in making such a move towards sectorised stock coverage. Peers Citi and Bank of America also disbanded committed small and mid-cap execution desks in London in recent years. UK small cap coverage at Bank of America is now being run out of its Paris office, the source said.
The general feel is that these banks have surrendered the UK smaller cap business to the specialist firms, the source said, with brokers such as Peel Hunt, Numis, Panmure Gordon, Investec and Liberum benefitting. Numis has seen a small increase in market share this year according to a person with direct knowledge of the matter.
Not all banks have retreated from dedicated smaller cap coverage, as both Credit Suisse and Jefferies still have trading desks covering these stocks in London.
JP Morgan had established a strong presence in the UK market following the acquisition of leading UK investment bank and stockbroker Cazenove, which was a corporate broker to a large number of  listed UK companies. JP Morgan agreed to buy a 50% stake in the business in November 2004, with a further option to buy the remaining half within five years. In 2010, JP Morgan Cazenove became a wholly owned unit of JP Morgan.