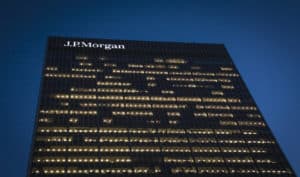 The order and execution management system (OEMS) owned by JP Morgan will pay $2.75 million after failing to register as a broker-dealer in the first case of its kind in the US.  
Neovest operated as a registered broker-dealer prior to its acquisition by JP Morgan in 2005. It routes orders in stocks and options to more than 360 destination brokers for execution.  
According to the US Securities and Exchange Commission (SEC), Neovest withdrew its broker-dealer registration following closure of the deal with JP Morgan but continued to operate its OEMS as a broker-dealer, engaging in order-taking and routing for clients.
The SEC said the platform determined routing options that were available to clients after making agreements with destination brokers and continued to receive transaction-based fees by redirecting destination brokers to JP Morgan, which then transferred the capital to Neovest.
"According to the SEC's order, Neovest circumvented the regulatory regime that grants broker-dealers the privilege of operating in our markets," said Joseph Sansone, chief of the SEC enforcement division's market abuse unit. "Today's charges underscore the SEC's commitment to securing the important investor protections that flow from broker-dealer registration."
Clients of Neovest were deprived of protections that come with using a registered broker-dealer, the SEC added, including regulatory inspections and requirements to have robust procedures and policies in place to safeguard client information.
Neovest has consented to the order and agreed to cease and desist from committing future violations. The trading systems provider did not admit or deny the SEC's findings, but it has agreed to pay the $2.75 million penalty. The case against JP Morgan's subsidiary is the first case charging an OEMS platform for operating as an unregistered broker-dealer.