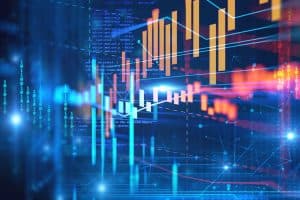 The order and execution management system (OEMS) owned by JP Morgan, Neovest, has appointed a new chief executive officer, promoting its chief commercial officer to the position.
Jimmi Shah will take on the role after joining Neovest two years ago to create and execute on its commercial, client and product strategy.
A multi asset, broker neutral order and execution management platform, Neovest routes orders in stocks and options to more than 360 destination brokers for execution.
The move comes just months after it had to pay $2.75 million to the US Securities and Exchange Commission (SEC) after the regulator accused Neovest of failing to register as a broker-dealer in the first case of its kind in the US. The trading systems provider did not admit or deny the SEC's findings.
Before joining Neovest, Shah held various leadership roles across strategy, product, FinTech and technology in the financial services industry over the past 17 years.
"Jimmi has played a critical role transforming Neovest into a competitive technology platform in the industry over the past two years, making him a natural fit as the CEO," said Eddie Wen, global head of digital markets at JP Morgan.  
"I fully expect Neovest to continue to innovate and have sustainable global growth under Jimmi's leadership."
Throughout his career Shah has served in several positions at JP Morgan, Morgan Stanley as well as Citi.
"Over the past two years, Neovest has remained focused on executing on our three pillars: keeping resiliency, stability and performance in the platform, creating an exceptional client experience from on-boarding to proactive issue resolution and building new product capabilities to advance and differentiate from other tech platforms," said Shah. 
"I look forward to the new role as CEO of Neovest to accelerate achievements across all three dimensions to take the team and business to the next level."