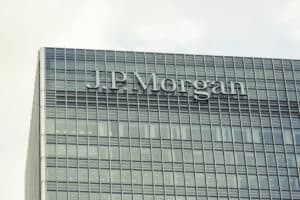 JP Morgan has partnered with Abel Noser Solutions to provide an end-to-end solution transaction cost analysis (TCA) solution to its securities services clients.  
Abel Noser's analytics will be integrated into JP Morgan's open platform, providing asset owner and asset manager clients with the multi-asset post-trade TCA solution.  
This move forms part of JP Morgan's strategy to address the needs of its asset management clients by providing integrated solutions across the investment lifecycle through an open platform.
It's the third announcement in as many months on the trading and data side of the business for JP Morgan after partnering with Confluence to integrate the vendor's risk and performance measurement data and TradingHub to include its Transaction Efficiency and Accuracy Monitor (TEAM) solution to institutional clients through an open data and analytics platform.  
"Our clients' trading analytics needs are broad, ranging from ever-increasing transparency into trading dynamics to satisfying their regulatory obligations," said Richard Crozier, head of product for data and analytics at JP Morgan's securities services division. 
"Partnering with an established provider like Abel Noser ensures we are able to offer an innovative suite of trade cost and regulatory analytics to our asset manager and asset owner clients globally."  
Earlier this week the bank announced it would create a new data solutions business within its securities services division, adding Bloomberg's former head of enterprise solutions to head up the new unit. 
The division brings together a number of JP Morgan's units including its Asset Manager data platform – which the collaboration with Abel Noser will bolster. 
Also within the Data Solutions umbrella will be JP Morgan's post-trade analytics offering investment information services, and extended enterprise which provides integrated workflows, data delivery and real-time updates in conjunction with client order management systems. 
"We have leveraged efficiencies and streamlined processes – from on-boarding to delivery – yielding an ideal multi-asset TCA client experience that will be wholly integrated into JP Morgan's platform," said Peter Weiler, Co-CEO of Abel Noser Holdings. 
"Our partnership also addresses ongoing regulatory challenges by helping clients remain compliant and competitive in today's investment landscape."