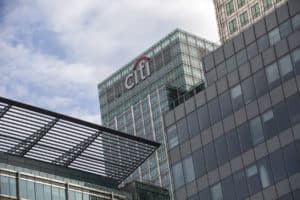 JP Morgan's head of EMEA trading synthetic baskets and structure products has left the bank for a similar role at Citi, according to an internal memo seen by The TRADE.
Nuria Paredes joined Citi earlier this month as its head of MSCI index and synthetic baskets trading for Europe, the Middle East and Africa. She joins the prime finance EMEA team based in London and will be focused on enhancing Citi's platform in this space, according to sources familiar with the matter.
She brings 15 years of industry experience to the role, having previously spent 21 years at JP Morgan in various roles. She joined the investment bank in 2001 in an international equity settlements role, departing in November of this year after most recently serving as head of EMEA trading for synthetic baskets and structured products with Delta One pay off.
Previously in her career, she also spent over a year with BNP Paribas Securities Services as a custodian account officer.