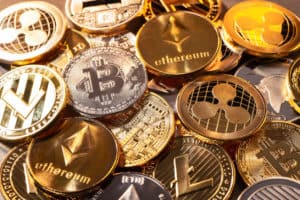 Cryptocurrency market data provider Kaiko has developed a new offering in collaboration with data, technology and market infrastructure provider Intercontinental Exchange (ICE).
Through the new offering, Kaiko's cryptocurrency data feeds can now be accessed by investors and enterprises connected to any of ICE's data centres, including locations in the Americas, Europe and Asia-Pacific, or via the cloud using ICE Cloud Connect.
The solution will provide an ultra-secure and high-performance connection to the Kaiko platform.
ICE Global Network provides content, delivery and execution services via a secure network. By connecting the global market community to a broad range of data sources, the network acts as a backbone for financial commodity market information flows.
The combination of ICE's extensive network and Kaiko's data services will allow market participants to access high-quality cryptocurrency data feeds.
In addition, Kaiko claims that clients will benefit from consistent latencies and security, with fast, reliable and secure connections.
"ICE is renowned for the quality of its global network and we are pleased to launch this unparalleled data service optimised for institutional financial professionals," said Ambre Soubiran, chief executive of Kaiko.
"Our priority is to continuously improve our data infrastructure, and that includes offering the most diverse range of connectivity solutions in the industry."
Kaiko will initially connect to ICE Global Network in London, Slough and Paris Telehouse data centres, with additional locations planned moving forward.